Dual Direction Wind Spinner With Lighted Solar Powered Glass Ball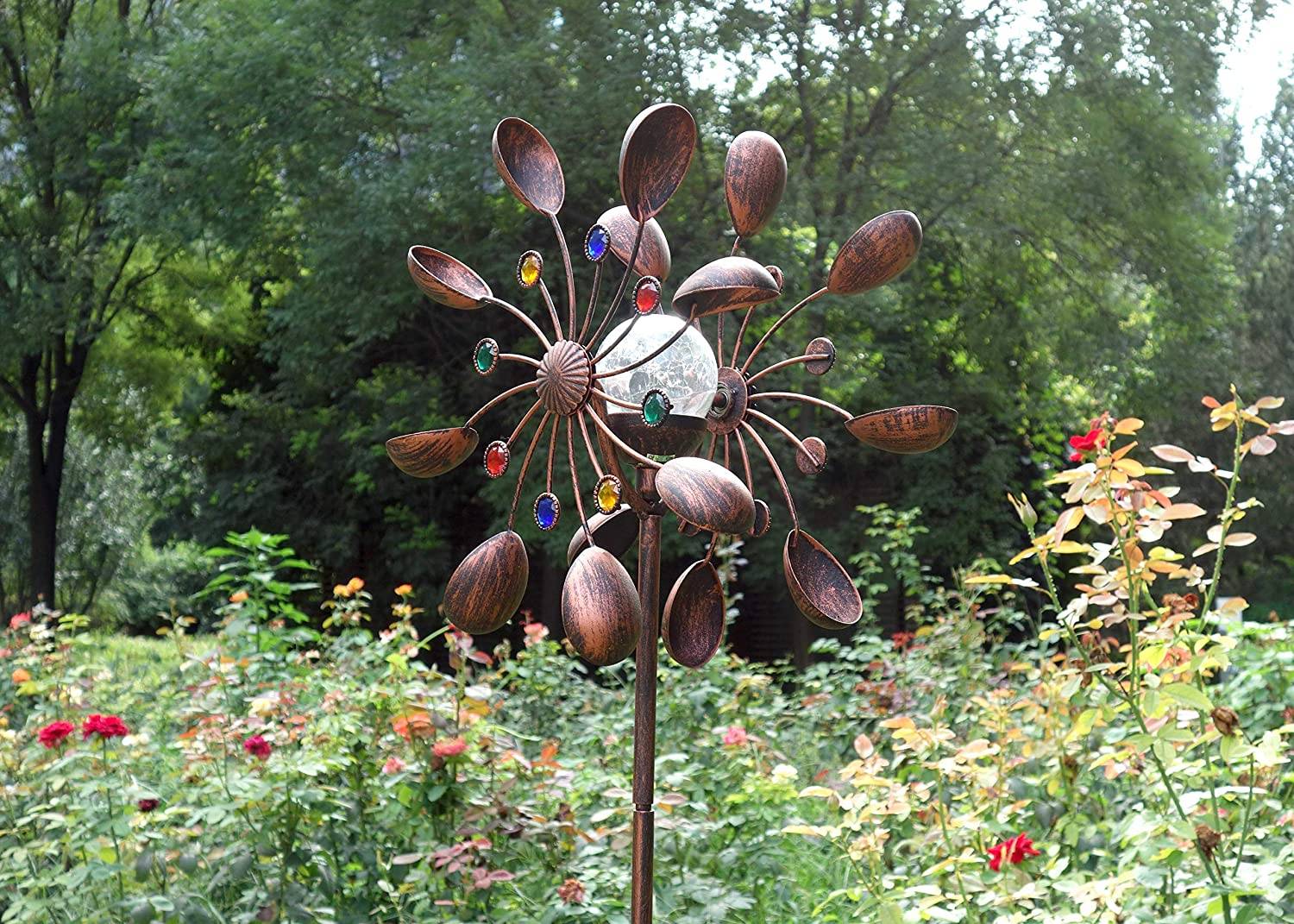 SPICE UP YOUR GARDEN WITH COLOR: Light up the evenings with our yard art wind spinner and add a touch of ambience to your patio, lawn or garden. At night, watch as the light softly glows in changing jewel tone colors, easily seen and admired by passers-by but not intrusive to neighbors.

STABLE, STURDY WITH MODERN FUNCTIONALITY & ANTIQUE CHARM: Our solar wind spinner has a solid metallic construction with dual wind motion. The two tiers blades smoothly rotate in opposite directions on sealed bearings.

DURABLE CONSTRUCTION: Built to withstand all weather, the solid ground stake and wind blades of our kinetic metal wind spinners come with a bronze brushed coat finish. The crackle glass ball sits between two tiers of gracefully spinning wind blades, offering a stunning display of BRONZE BRUSHED COAT FINISH WITH MESMERIZING jewel tone colors for up to 8 hours.

DIMENSIONS: 8.5 x 14 x 74 inches. Easy to assemble and install. Instructions Included.

SATISFACTION GUARANTEED: 30 Day Money Back Guarantee!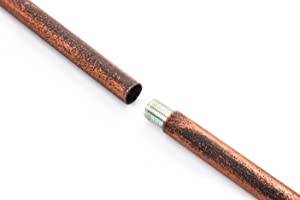 Several extension tubes for choice of different heights!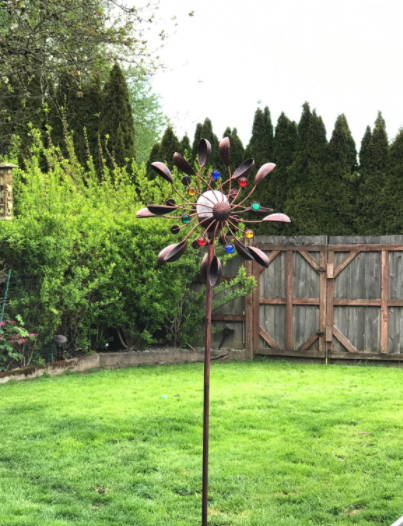 lovely good quality spinner
Surlene
on
June 30, 2020
easy to put together and really calming to watch this spin with a small amount of wind. I really love it and the solar light at the moment was still on at 5 am this morning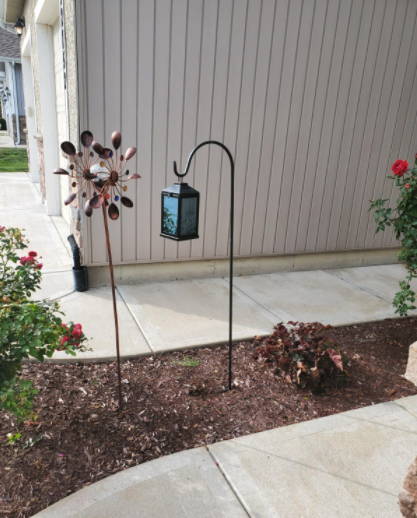 Unusual gift that lasts longer than flowers
Jesse
on
May 1
,
2020
I bought this item for a mothers day gift and my mum loves it. She was so suprised as it was different to the usual bunch of flowers or smellies that she gets in abundance from my brother and sisters. So if you are looking for an unusual gift that will give pleasure all year round, this is it and there are a few different types to choose from.